Metropolitan United Church is an affirming ministry of the United Church of Canada. We affirm that we are all God's beloved children and regardless of age, ethnicity, gender identity or sexual orientation, we all belong and are all celebrated.
Worship this Sunday: October 17 at 11am
Livestream or register to attend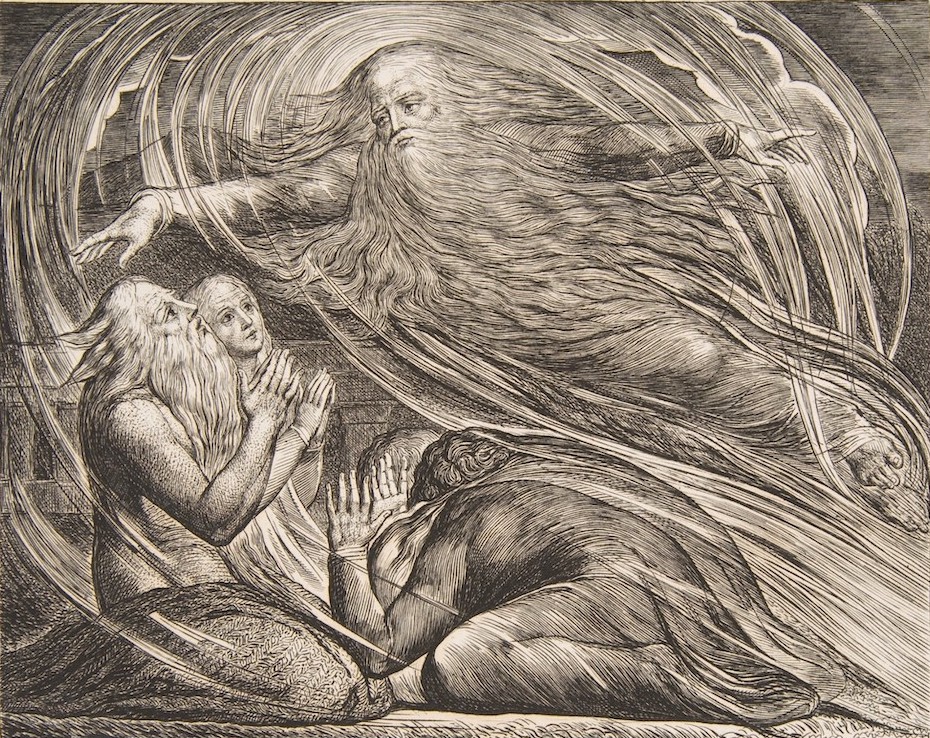 'The Lord Answers Job Out of the Whirlwind' by William Blake
When we read the Book of Job, it can feel like the old Calvin and Hobbes cartoon, where Calvin, looking up into the starry night, yells out "I'M SIGNIFICANT!!!" In this week's sermon "Where Were You?" Rev. Meyers explores how the Jewish folktale of Job and his many woes examines one of the 'big questions' of faith: why does God allow suffering?
More Info/Register to Attend
Livestream
The Rev. Jason Meyers: Minister of Worship and Faith Formation
A Message to the Congregation
As announced in late June, we are grateful that The Rev. Jason Meyers has accepted our call as Minister of Worship and Faith Formation, a role he began on September 1. A Covenanting service will take place October 24, 2021 to formally welcome Rev. Meyers into his new role. Thank you to the Search Committee for their dedicated work over these last two years. We look forward to bringing our best to ministry with you, Rev. Meyers. Please watch Jason's message from our service on September 12.
Taddle Creek Wild Church: Sunday Oct. 24 at 2PM
A special edition at the Leslie Spit
"The gathering itself has a simple structure, beginning in prayer, sharing a reading, setting an intention, a time of wandering and a return to the circle to share reflections and a closing blessing. Underneath the magnificent trees the group acknowledges the traditional Indigenous territories, remembers the Taddle Creek waterway that now lies buried underneath the city, and spends time be present to their surroundings."
A time of contemplation and wandering in nature - masking & distancing protocols are in place. Check out the article (excerpted above) by Susie Henderson of Shining Waters Regional Council on the Wild Church movement.
Oct. 24 Info
"Worship Outside the Walls"
This Fall at Met
In-Person & Online Worship
Please register to attend worship service held Sundays at 11am, or join the livestream from the Sanctuary begining at 10:45am on YouTube and at metunited.ca/live. We also have a variety of concerts for you to enjoy this fall, online or in-person. We hope to choose to visit Met soon, whether inside, outside or virtually.
Met has instituted a proof of vaccination policy for all volunteers, staff and contractors visiting the church. Effective November 1, attendees of in-person worship must also provide proof of vaccation. More info here.
Our ministry continues during these pandemic times. We are grateful for your support - you may choose to donate at metunited.ca/donate, mail an envelope or cheque to the church, or give by etransfer (donations@metunited.ca). Thank you!
Register to Attend
COVID Update
Last Week's Service
Subscribe to our YouTube Channel
Met Pride
Brave (Sara Bareilles)
Download the Met App!
Available on Apple & Android devices
"There's an app for that!" You can follow up to date programming, view the livestream, register for events, make a donation, and much more through our new app. Use your phone or tablet to download the app through the link below, or learn more on our news page. See you there!
More Info
Download Link
Stay up to date with MET Connect
Weekly worship, event & programming news