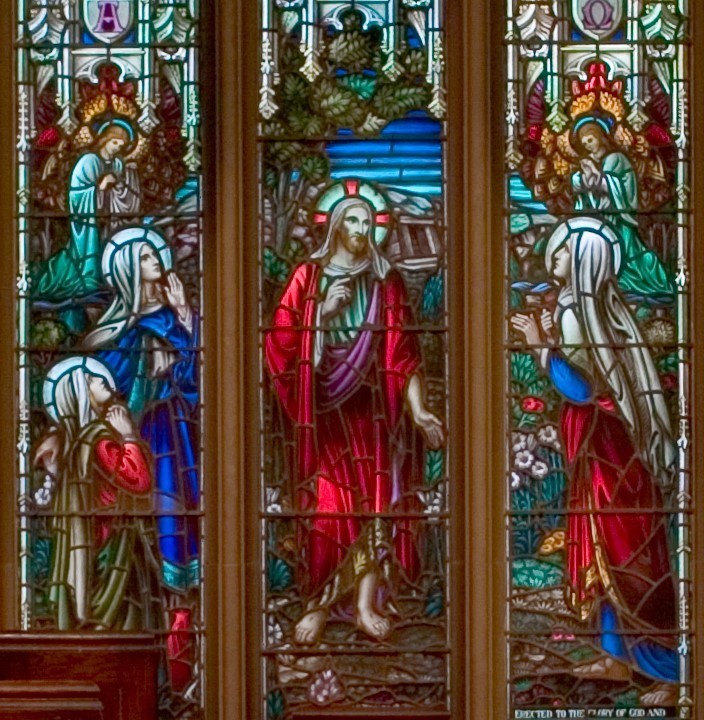 Easter Sunday
For the 11:00 a.m. service on Sunday, The Rev. Karen Bowles is calling her sermon "Last Lines." "What a week this is! We are asked to run the gamut of human emotion from despair to joy in the space of one week. We are asked to suffer with Jesus and to rejoice with the disciples. We are asked in the space of three days to move from death to life, from crucifixion to resurrection! And on Easter morning we will cry out yet again: 'He is risen! Hallelujah!'."
The prelude played by the Metropolitan Silver Band will be Crimond arranged by Goff Richards and Lord of All by Dean Jones. The Band postlude will be Duke Street arranged by Ralph Carmichael. At the Offertory, it will play The New Covenant by James Curnow. The Metropolitan Choir will sing Christ is Arisen! by Heinrich Schütz and the final movement from J. S. Bach's Cantata No.21, "The Lamb That Was Sacrified." The hymns will be No.155 (Jesus Christ is Risen Today), No.169 (Good Christians All, Rejoice and Sing), and No.164 (The Day of Resurrection). The final piece in the carillon prelude played by Roy Lee will be "Toccata Festevole", from Suite No.1 by John Courter (1941-2009).
The Bible readings are Isaiah 65:17-25 (God's righteous judgment on Israel), Acts 10:34-43 (Gentiles hear the good news), and John 20:1-18 (the empty tomb, and Jesus appears to Mary Magdalene).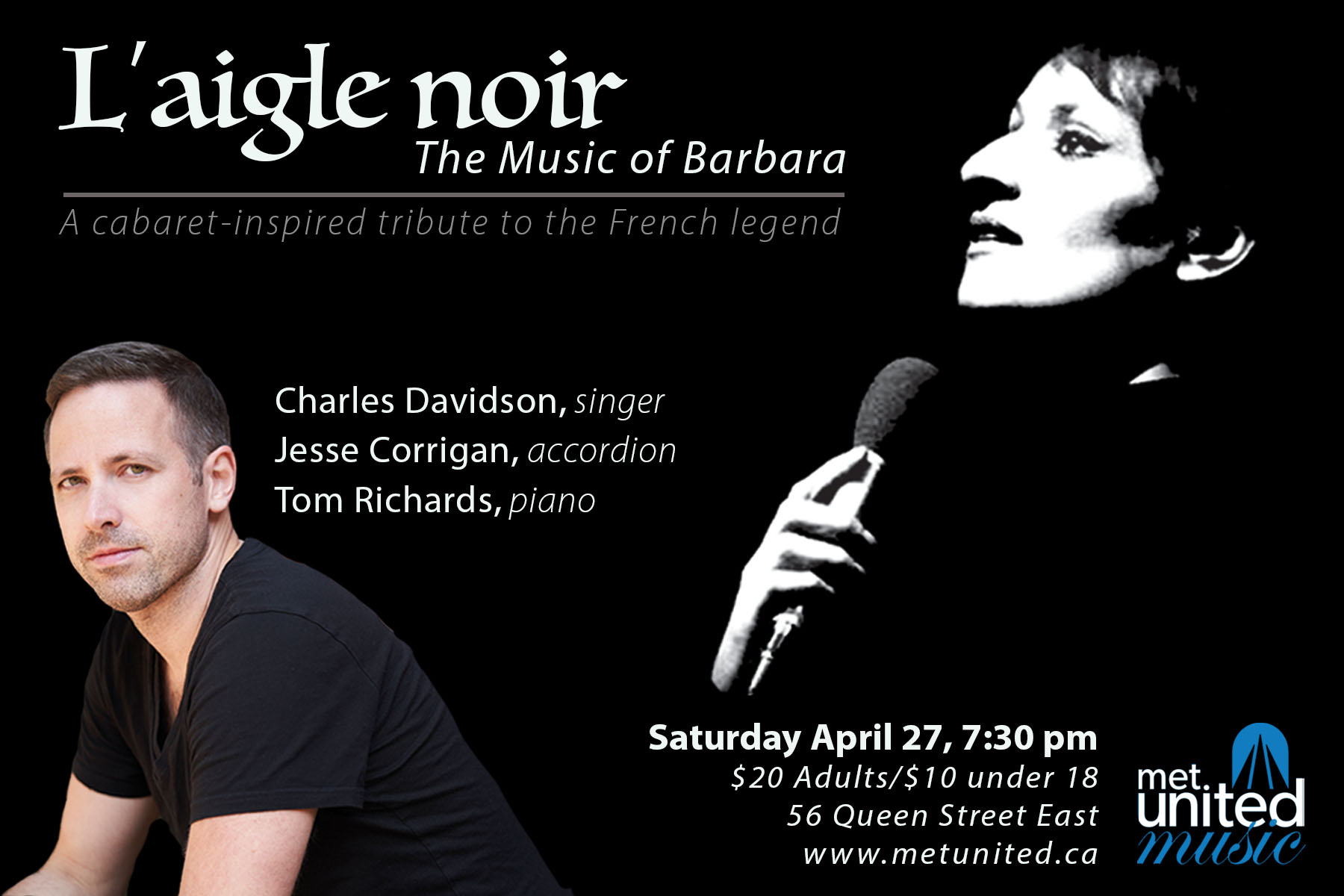 Paris cabaret comes to Met on Sat. April 27th as tenor Charles Davidson presents 'L'aigle noir': The Music of Barbara, with accordion and piano. Featuring endlessly hummable, moving melodies of the French icon in a Gothic Revival setting, it's a chance to reflect upon memories and hopes for the future, as we look to Notre Dame and beyond. Please do share Met's event or FB page with the wider community!