For the 11:00 a.m. service on Sunday, The Rev. Dr. John Joseph Mastandrea is calling his sermon "The Cornerstone of Memories." "What is in our cornerstone? The God of our Ancestors is inside our cornerstone, igniting our voice to bear witness, today. We are the kingdom makers confronted by locked doors of hardened ideas. Christ knocks and doors open. We are opened by the words made flesh to be living compassion and healing for the world."
For the prelude, the Metropolitan Silver Band will play Adagio for Strings by Samuel Barber, arranged by Rieks van der Velde, and Epic Themes by John Williams, arranged by Steve Sykes. For the postlude, it will play This Little Light, arranged by William Gordon. The Metropolitan Choristers will sing Blessing by Katie Moran Bart. The Metropolitan Choir will sing Go Where I Send Thee, arranged by Paul Caldwell and Sean Ivory, and Spirit of God, text by Richard Irwin, set to the "Skye Boat Song." The offertory is Moon Goes Down by David Sereda played by Great Heart. The hymns are No.173 (Thine is the Glory), No.625 (I Feel the Winds of God Today), and No.183 (We Meet You, O Christ, sung to the tune Laudate Dominum). The final piece in the carillon prelude played by Roy Lee will be three settings of Psalm 118 by Samuel Naumbourg, Jacques Fromental Halévy, and Mathieu Daniël Polak.
The Bible readings Acts 5:27-32 (the Apostles are persecuted), Revelation 1:4-8 (introduction and salutation), and John 20:19-31 (Jesus appears to the Disciples).
Do you know? This is John Joseph's last Sunday at Metropolitan. There will be a light lunch after the service and time to say "thank you" and "best wishes" for his new posting at Manor Road United Church.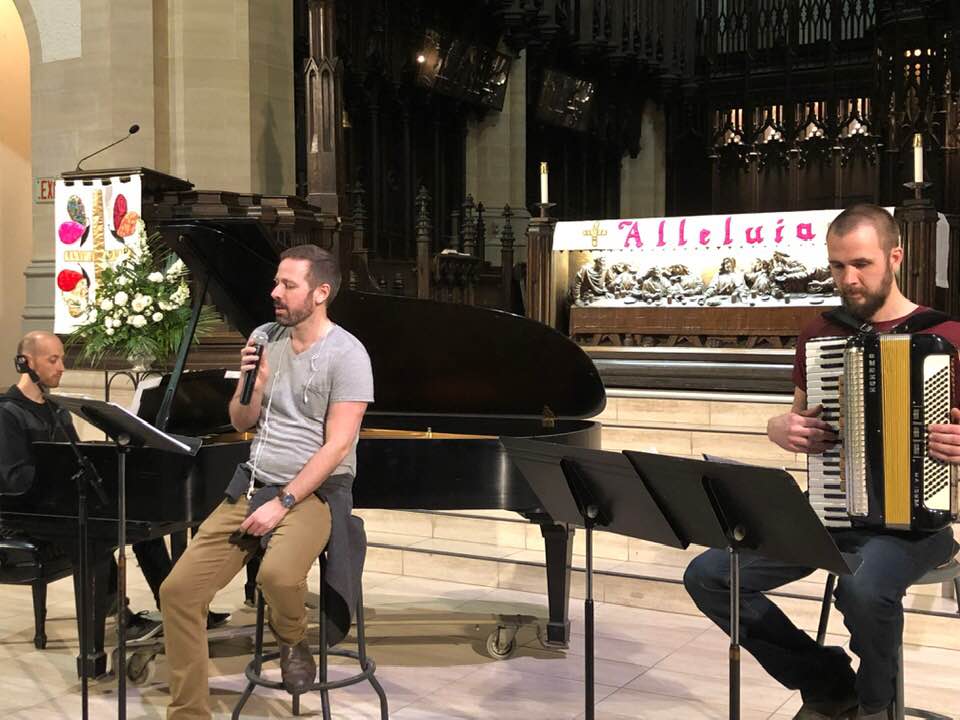 This Saturday at 7:30 p.m. is 'L'aigle noir': The Music of Barbara! Join Charles Davidson, tenor, Jesse Corrigan, accordion, and Tom Richards, piano, for some of the French icon's greatest songs. Influenced by Jacques Brel, Barbara (aka the 'black eagle') overcame a traumatic upbringing during WWII to forge her own prolific path, complete with a performance style all her own. From the 1960s on, her melodies countered the giant wave of Anglo-pop, while becoming an indelible part of the French culture and psyche. Tickets are $20, available at the door.