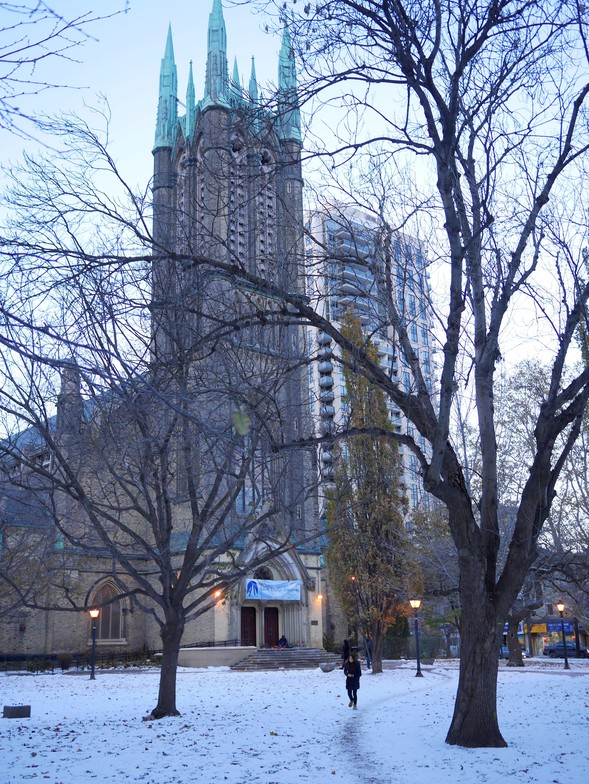 Fourth Sunday in Advent
For the 11:00 a.m. service on Sunday, texts by The Very Rev. Dr., Lord George MacLeod of Fuinary, Founder of the Iona Community, and comments by The Rev. Dr. G. Malcolm Sinclair will be interspersed with the singing of Benjamin Britten's A Ceremony of the Carols, the center-piece of the service.
For the organ prelude, Junior Organ Scholar Timothy Wisnicki will play the Noël Grand Jeux et Duo by Louis-Claude Daquin, and the Wayne C. Vance Organ Scholar Michael Oldaker will play settings of In Dulci Jubilo by Johann Michael Bach and Dieterich Buxtehude. The Minister of Music Dr. Patricia Wright will play My Soul Magnifies the Lord by J. S. Bach and Lo, How a Rose by Lionel Rogg. The organ postlude will be In Dulci Jubilo by J. S. Bach. The Metropolitan Choir and Janice Lindskoog, harp, will present A Ceremony of Carols by Benjamin Britten. At the Offertory, mezzo-soprano Valeria Kondrashov will sing A Virgin's Slumber Song by Max Reger. The hymns are No.61 (Of the Father's Love Begotten), No.8 (Lo, How a Rose), No.46 (Gentle Mary), and No.35 (Good Christian Friends, Rejoice). The final piece in the carillon prelude played by Roy Lee will be Conditor Alme and Veni Emmanuel, setting by Roy Hamlin Johnson.
The Bible readings are Micah 5:2-5 (the Ruler from Bethlehem), Hebrews 10:5-10 (Christ's sacrifice once for all), and Luke 1: 39-45 (Mary visits Elizabeth).