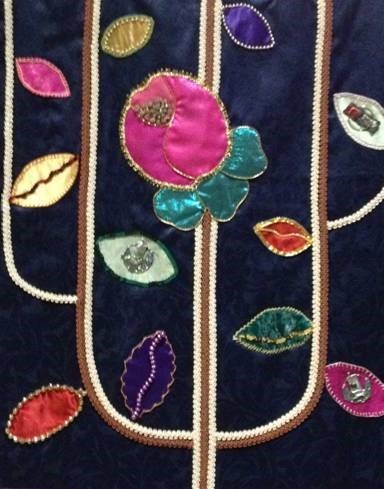 Second Sunday of Advent
For the 11:00 a.m. service on Sunday, The Rev. Dr. G. Malcolm Sinclair is calling his sermon "Cauldron of Cleansing." "Getting ready for the coming of the Christ is much more than recipes and decorations. The Book of Revelation says that his coming initiates the inevitable war of the worlds. Indeed the whole battle is encapsulated in the crucifixion/resurrection saga. The sweet child and his seasonal seekers become a bulwark of costly truths and essential justice. High heaven intervenes in the lowest places. That shift takes costly preparation."
For the prelude, Fran Harvey will conduct the Metropolitan Silver Band playing The Wonder of Christmas by Leslie Condon, and With Clouds Descending by Philip Sparke. At the Offertory, the Band will play The Huron Carol by Kevin Norbury with cornet solo by Brian Moyer. The Band's postlude will be The Christmas Miracle by Kevin Manners. Dr. Patricia Wright will conduct the Metropolitan Choir singing "And He Shall Purify" from Messiah by G. F. Handel and Creator Blest of Every Star by G. P. da Palestrina. The hymns will be No.29 (Hark the Glad Sound!), No.20 (On Jordan's Bank), and No.28 (Herald! Sound the Note of Gladness). The final piece in the carillon prelude played by Roy Lee will be Preparemos Los Caminos (Prepare the Way) by Carmelo Erdozáin, arranged by Carol Anne Taylor.
The Bible readings are Malachi 3:1-4 (the Lord will judge justly), Philippians 1:3-11 (Paul's prayer for the Philippians), and Luke 3:1-6 (the proclamation of John the Baptist).
Please join us at 1:30 p.m. for "Deck the Halls! Annual Downtown Carol Sing" featuring the Metropolitan Silver Band, organist Dr. Patricia Wright, and carillonneur Roy Lee. Donations will support Metropolitan's Home and Health Fund.