Fourth Sunday in Lent
For the 11:00 a.m. service on Sunday, the guest preacher Rev. Warren McDougall is calling his sermon "What You Choose is What You Are." "We all have choices in our lives: what kind of people we want to be, what kind of church we want to belong to, what kind of community and world we want to create."
For the organ prelude, Junior Organ Scholar Timothy Wisnicki will play Variations on "Wondrous Love" by Samuel Barber and "Adagio" from Sonata 1 in E-flat Major by J. S. Bach. For the postlude, Minister of Music Dr. Patricia Wright will play "Con Moto Maestoso" from Sonata III in A Major by Felix Mendelssohn. This movement contains the chorale melody "Out of the deep I cry to you, O God." The Metropolitan Choristers and Sparklers will sing Cantata Domino (Sing to the Lord a new song) by Beck Slagle Mayo. The Metropolitan Choir will sing Yabban, Yamman (The Lord's Prayer) by Rupert Lang and a setting of Wondrous Love by Dr. Carol Matthews. At the Offertory, soprano Chelsea Van Pelt will sing "Seufzer, Tränen" from Cantata No.21 by J. S. Bach. The hymns are No.108 (Throughout These Lenten Days and Nights), No.292 (Creating God, We Give You Thanks), and No.120 (O Jesus, I Have Promised). The final piece in the carillon prelude played by Roy Lee will be two settings of Aberystwyth by Beverly Buchanan and Roy Hamlin Johnson.
The Bible readings are Genesis 12:1-4a (the call of Abram), 1 John 4:16b-21 (God Is Love), and Luke 6:27-31 (the sermon on the plain).
Do you know? The Rev. Warren McDougall is a recently retired United Church minister, having served five pastoral charges in northern Alberta, rural Ontario, Mississauga, Toronto, and finally Richmond Hill in a 40-year ministry. In his first year of retirement, he spent three months as a volunteer with the Iona Community is Scotland. He now spends his time supplying at various churches in the Toronto area, baby-sitting his four grand-children, and travelling when possible.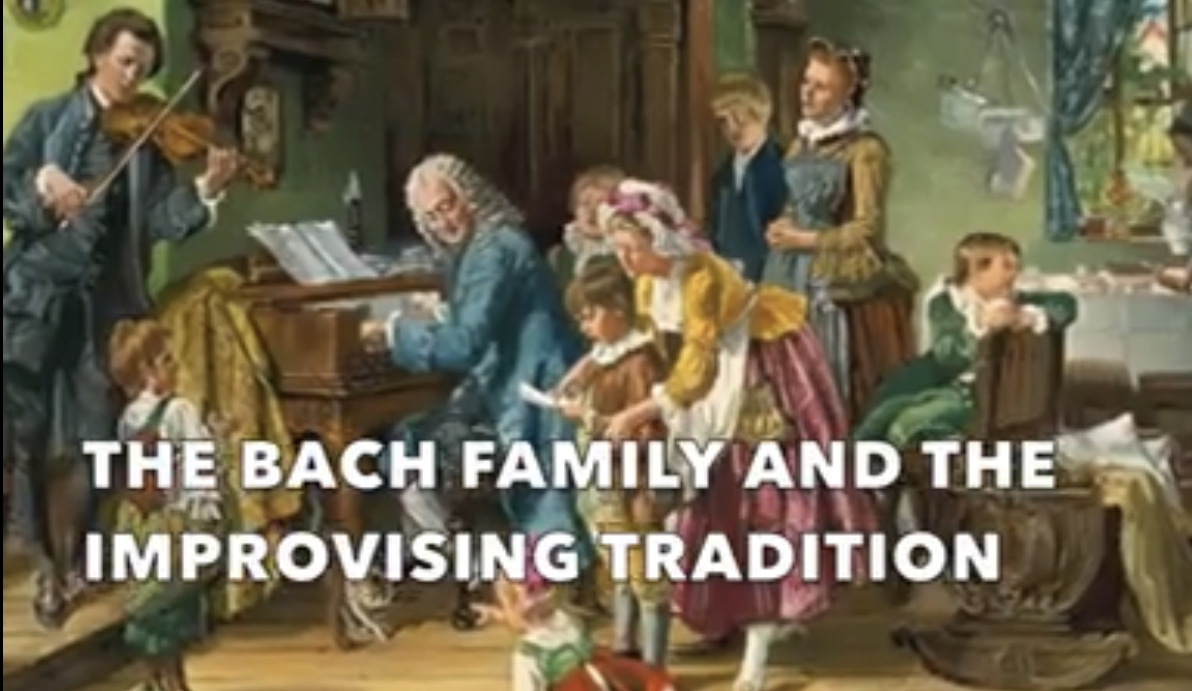 Saturday, April 6 at 7:30pm
Picture Bach family members 'jamming' at a wedding with both musical skill and abandon, and you're on the right track! Rezonance Baroque Ensemble and Musicians on the Edge present a mixture of classical baroque interpretations, together with the quodlibet, or 'whatever you please' style, offering structured improvisations and variations on famous melodies of the time. Includes Bach's Cello Suite in G major, for solo theorbo.
THIS APRIL: Enjoy 3 Music at Met concerts for $50, with a savings of 15% (online only). Includes The Bach Family and the Improvising Tradition, Pieta: Music and Poetry for Good Friday on April 19, and 'L'aigle Noir': The Music of Barbara on April 27.