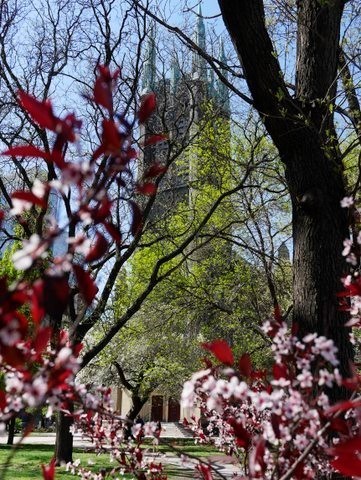 Fourth Sunday of Easter
For the 11:00 a.m. service on Sunday, The Rev. Karen Bowles is calling her sermon "Proper Place for Hyperbole." "Among the exaggerated claims being made in our public sphere today, we hear one that can be believed."
For the prelude, several children from the Metropolitan Choristers will be playing piano selections by a variety of composers. The organ postlude played by Dr. Patricia Wright will be Fanfare by Jacques Nicolas Lemmens. The Metropolitan Choristers and Sparklers will sing The Children of the World by Terre Johnson. The annual Mother's Day Choir will sing For the Beauty of the Earth by John Rutter, and the Metropolitan Choir will sing Touch the Hem of His Garment by Sam Cooke with Benjamin Stein as soloist. At the Offertory the Great Heart youth ensemble will present You Learn by Alanis Morissette. The hymns are No.389 (God is Here!), No.589 (Lord, Speak to Me), and No.399 (God, Whose Love is Reigning O'er Us). The final piece in the carillon prelude played by Roy Lee will be Hymn Prelude on St Columba (The King of Love), by Geert D'hollander.
The Bible readings are Acts 9:36-43 (Gentiles hear the Good News), Psalm 23 (the Divine Shepherd), and John 10:22-30 (Jesus is rejected).
Do you know that "This Is Us Doing Church," edited by Carole Payne and co-authored by 50 writers, telling 73 stories, will be launched after the service? A bargain at $20, it will be celebrated with joy!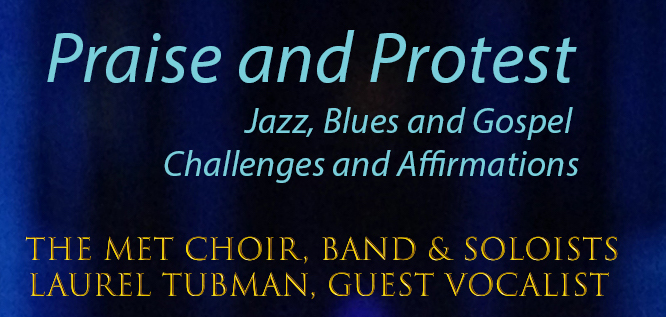 Raise the roof at Praise and Protest on Saturday, May 25 at 7:30 p.m during Doors Open Toronto. This energetic concert with the Met Choir, guest/lead soloists and band combines songs from different musical traditions - gospel, rock, blues - that give praise but also ask searching and difficult questions about faith and social justice. Music by Stevie Wonder, Elton John, Sam Cooke and Van Morrison. Canadian songs by Joe Sealy, David Sereda, Richard Desjardins and Benjamin Stein.