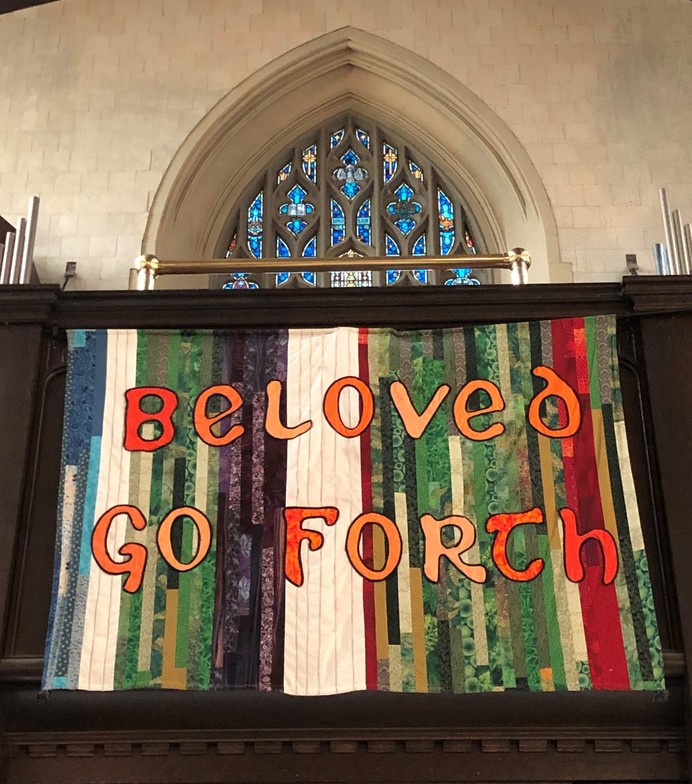 Sixth Sunday of Easter
For the 11:00 a.m. service on Sunday, The Rev. Karen Bowles is calling her sermon "Headlines." "Headlines, taken from the archives of the Jerusalem Times, the Philippian News, and the Revelation Record inform our way forward as followers of Jesus in our time and place."
For the prelude, the Metropolitan Silver Band will play Rusalka's Hymn to the Moon by Antonin Dvořák, arranged by Gordon Langford, with cornet soloist Brian Moyer; and The Pioneers by Philip Sparke. At the Offertory, the band will play "Waverley Abbey" from the Haslemere Suite by Peter Graham, and for the postlude it will play Joshua Fit the Battle (Last Tango in Jericho), arranged by William Gordon. The Metropolitan Choristers and Sparklers will finish this year by singing Sing and Dance by Michael Bedford. The Metropolitan Choir will sing There is a Stream by Richard DeLong and If Ye Love Me by Thomas Tallis. The hymns are No.220 (Praise to the Lord), No.367 (Come Down, O Love Divine), and No.333 (Love Divine, All Loves Excelling). The final piece in the carillon prelude played by Roy Lee will be his setting of Praise to the Lord (Lobe den Herren).
The Bible readings are Acts 16:9-15 (Paul's vision of the man of Macedonia), Revelation 21:10 and 22-22:5 (vision of the New Jerusalem), and John 14:23-29 (the promise of the Holy Spirit).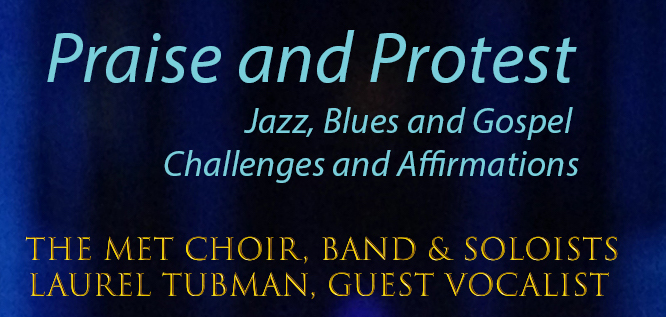 This Saturday at 7:30 p.m. is Praise and Protest!