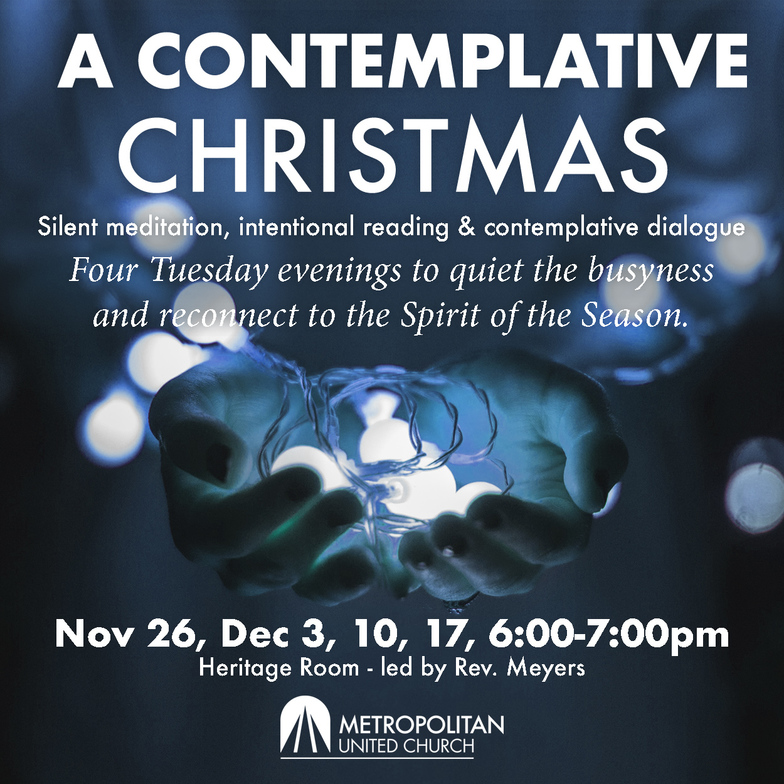 Save to your Calendar
A four-week program using the Bridges to Contemplative Living series. We gather for a time of silent meditation, intentional reading of Thomas Merton and other spiritual writers, followed by a time of contemplative dialogue. November 26, December 3, 10, 17, 6:00-7:00 p.m. in the Heritage Room - led by Rev. Meyers.
Full Advent & Christmas service and event listings, here.