Previous Concerts this Season
"Solid Silver" with members of the Metropolitan Silver Band
Friday May 6
Debbie Silverthorne, Michele McCall - Trumpets
Rita Arendz - Tenor Horn
Fred Haire - Euphonium
Fran Harvey - Tuba
Die Bänkelsängerlieder - Anonymous, arr. Robert King
Ave Verum Corpus - Wolfgang A. Mozart, arr. Jerry Lanning
English Folk Song Medley - Traditional, arr. Keith Snell
Renaissance Dances
- Tilman Susato, arr. John Iveson
- La Mourisque, Bransle Quatre Bransles, Ronde, Ronde - Mon Amy, Basse Danse Beregeret
Someone to Watch Over Me - George Gershwin, arr. Alan Fernie
Donkey Riding - Traditional, arr. Donald Coakley, trans. D. Marlatt
Prelude to the Te Deum - Marc Antoine Charpentier, arr. Douglas Smith
Il Est Bel et Bon - Pierre Passereau, arr. Douglas Smith
Pine Ridge Rag - Neil Hunter
Pirates of the Caribbean - Klaus Badelt, arr. Adrian Wagner
Nearer My God to Thee - Lowell Mason, arr. Eric Lutz
The Metropolitan Silver Band was founded in 1931 and has been associated with Metropolitan United Church since 1934. The "British-style Brass Band" is a special ensemble as it utilizes only the instruments of the brass and percussion families.
The only brass band that we know of in the United Church of Canada, the Metropolitan Silver Band is a vital part of our music ministry. In addition to playing during our worship services six times a year, the Silver Band has a yearly
concert and service schedule of over 20 performances performing at a variety of churches, seniors' homes, and concert venues in the Greater Toronto Area. Our repertoire includes classics, marches, the music of the great musicals, religious music, popular selections, and contemporary works written and arranged for brass band.
View Concert
Valeria Kondrashov & Veronika Anissimova
Friday April 8: Schubert and Schumann
Text translations: https://bit.ly/38FijaZ
Valeria Kondrashov, mezzo
Veronika Anissimova, soprano
Ivan Jovanovic, piano

Litanei auf das Fest Allerseelen D.343 Franz Schubert
Im Fruhling D.882
Ganymed D.544
Ständchen D.957

Mailied, Mädchenlieder no. 1 op. 103 Robert Schumann
Erste Begegnung, Spanisches Liederspiel no. 1 op. 74
Meine Rose, Op. 90 no. 2
Lied der Suleika, Myrthen, Op. 25 no. 9

Suleika Op. 34 no. 4 Felix Mendelssohn
Nachtlied
"O rest in the Lord" from Elijah

Die Lorelei Clara Schumann

Die Lorelei Franz Liszt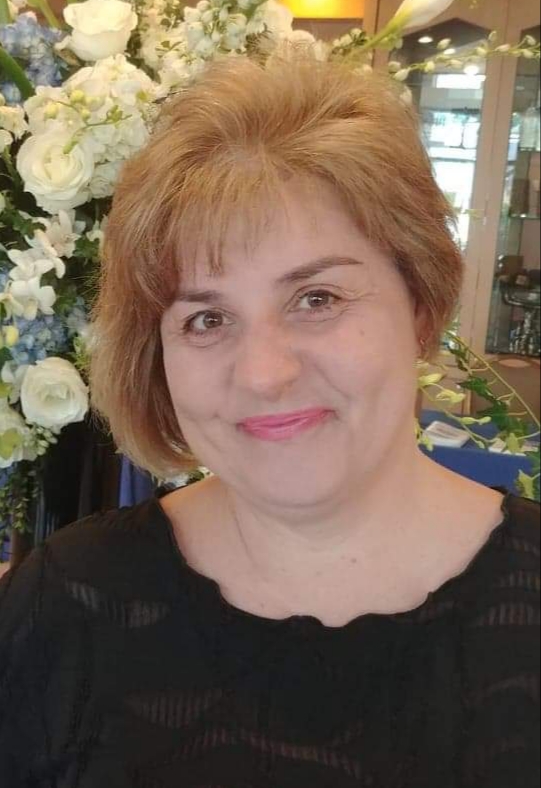 Valeria Kondrashov is a Russian-born mezzo-soprano who studied voice performance at the State Music College in Russia, where she obtained a degree in teaching voice and choral conducting. She has over 20 years of teaching experience and choral performance both in Canada and Russia. Since 2007 Valeria has performed as soloist and choral singer with the Toronto Mendelssohn Choir, Mendelssohn Singers, and Elora Festival Singers. She has also participated in several competitions, such as the McGill Conservatory of Music "Festival de chant" in Montreal, Quebec, where she received a first prize and the award for "the most accomplished candidate." In February 2009 she sang the title role in Rossini's La Cenerentola with the Toronto Opera Repertoire. She also performed the role of Third Spirit in Mozart's The Magic Flute with the Brampton Lyric Opera & Opera Kitchener. Valeria is also presently an alto soloist at Metropolitan United Church. She joined the Tafelmusik Chamber Choir in 2010.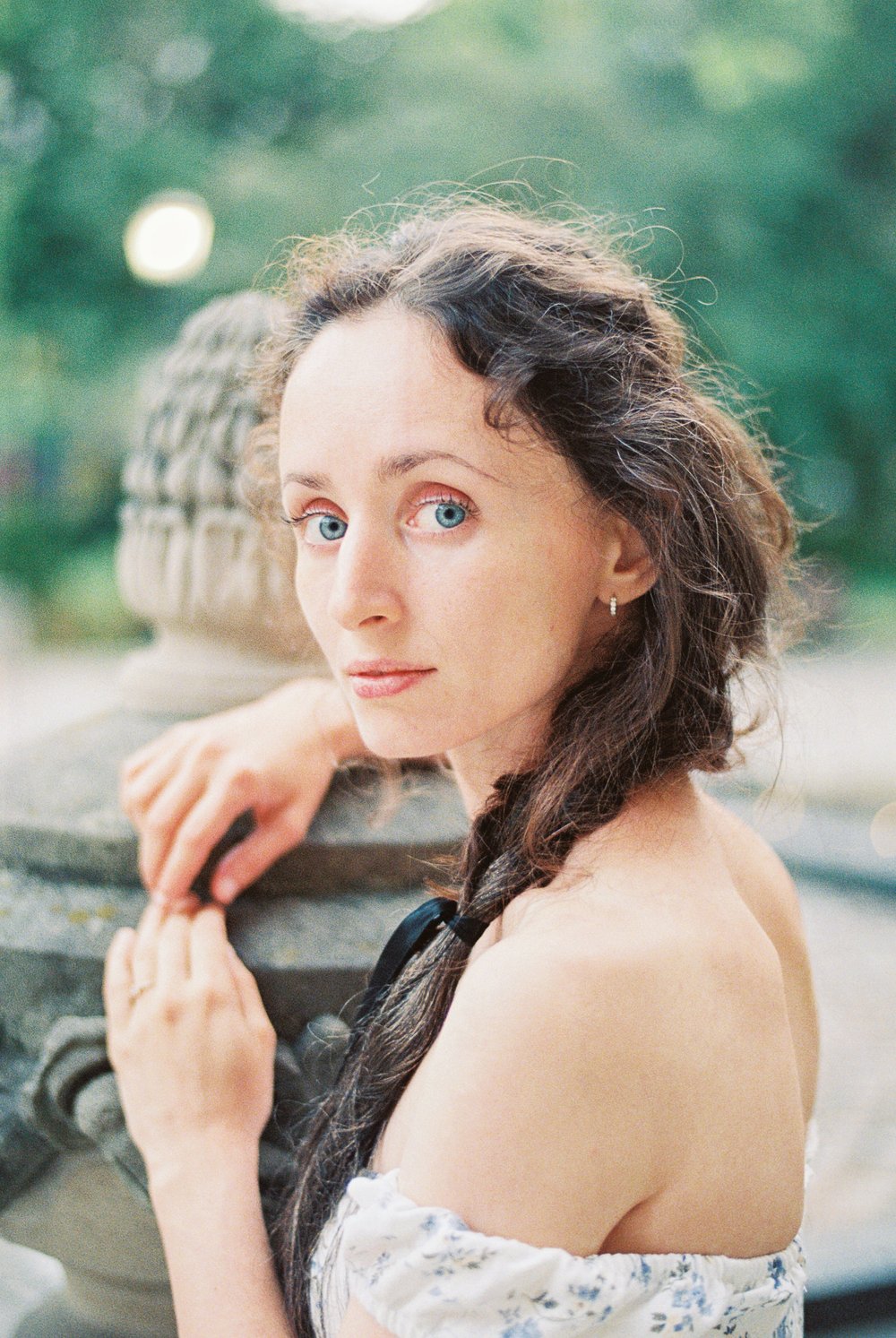 Praised for her "lovely presence" (Berkshire Fine Arts) and "impressively quick and precise coloratura" (Ludwig van Toronto), in 2020-21 Veronika Anissimova can be heard in recorded performances with Opus 8 and in recital with the Linden Project in Hamilton and with pianist Ryoko Hou at the University of Toronto; she is also an Art of Song fellow with the 2021 Toronto Summer Music Festival. Veronika is devoted to the concert and art song repertoire, and was heard in the 2018 The Song Continues masterclass series at Carnegie Hall, working on Mozart and Schubert Lieder with Graham Johnson.
As a winner of their 2019 Concerto Competition, Veronika sang Mozart's Exsultate, jubilate with the Hart House Orchestra, and previously with the UofT Schola Cantorum. In the realm of early music Veronika has sung Polluce in Cavalli's Elena with the Toronto Consort, l'Architecture in Charpentier's Les Arts Florissants as a 2018 Voice Fellow with the Oberlin Baroque Performance Institute, and was a soloist in Pergolesi's Stabat Mater with the Cor Unum Ensemble, Handel's Dixit Dominus with the UofT Schola Cantorum, Purcell's Fairy Queen with the Tafelmusik Baroque Summer Institute and the UofT Schola Cantorum, Handel's Messiah with the Peterborough Singers, and Bach's Mass in B Minor with the American Bach Soloists Academy (Early Music America Advanced Summer Scholarship).
Recent operatic roles include Zulma in Rossini's L'Italiana in Algeri with the Toronto Concert Orchestra, Sophie in Massenet's Werther at the Lunenburg Academy of Music Performance, and Despina in Mozart's Così fan tutte with the Toronto Lyric Opera Centre and the Toronto Mozart Players. Veronika has been a member of the Opera Atelier chorus since 2016, and joined their educational outreach team in 2020.
Winner of the 2014 National Gold Medal in voice performance at the Royal Conservatory of Music, Veronika holds a MMus (2018) in historical voice performance and a BMus (Honours, 2016) in piano and Italian studies from the University of Toronto. Veronika is a student of Inna Golsband and Daniel Taylor.
===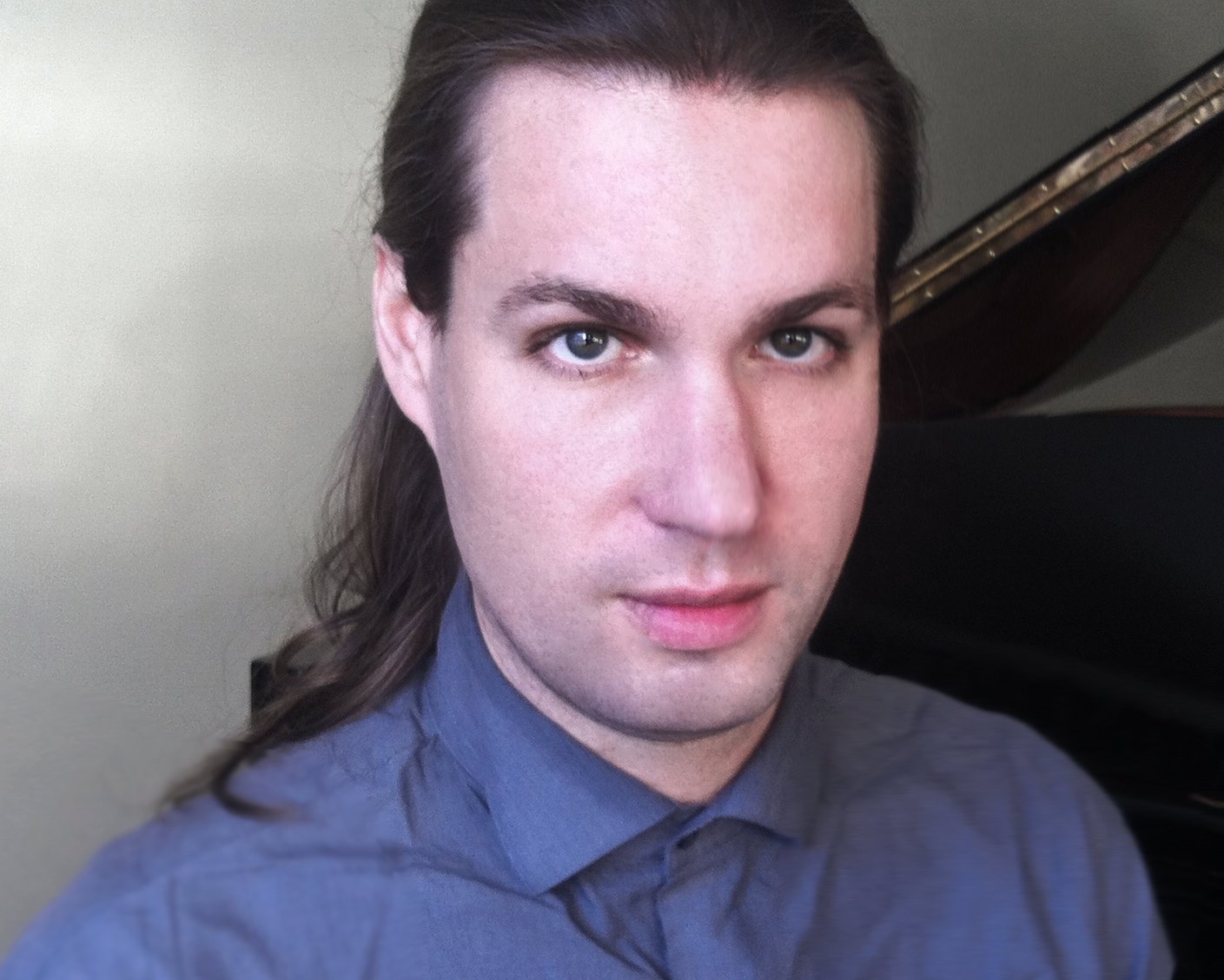 Ivan Jovanovic is a recent graduate of the University of Toronto, holding a Master of Music in Collaborative Piano from the studio of Professor Steven Philcox. While completing his Master of Music and Bachelor of Music degrees in piano performance at the University of Arts, Faculty of Music, in Belgrade, Serbia, he won numerous awards from national competitions, as a solo pianist. In 2005, he joined Belgrade Opera Orchestra, mastering a variety of operatic repertoire under the baton of chief conductor Dejan Savic, on both harpsichord and piano. Ivan was the winner of UofT's prestigious Gwendolyn Koldofsky prize in 2013, alongside tenor Charles Sy; he is currently Toronto City Opera's Music Director, and has recently been a vocal coach and rehearsal pianist for the UofT Opera Division, the Brott Festival, St.Andrew's Summer Opera Workshop, the Westben Arts Festival, Opera Muskoka, Highlands Opera, the Mississauga Symphony Orchestra, and Opera York.
View Concert
Stefani Bedin
Friday March 25
Prelude and Fugue in A minor, BWV 543 - J.S. Bach (1685—1750)
Psalm Prelude No. 1 from Set 1 - Herbert Howells (1892—1983)
"The poor soul cried, and was heard by the Lord, and was saved from every trouble" (Psalm 34, V. 6)
Chorale No. 1 in E major, FWV 38 - César Franck (1822-1890)
Stefani Bedin is a solo and collaborative performer, liturgical musician and teacher, based in her hometown of Toronto. Stefani is currently pursuing the Doctor of Musical Arts degree at the University of Toronto, where she recently completed the Master of Music degree in Organ Performance and the Bachelor of Music degree in Music History and Theory (Honours) with a minor in historical keyboard. She studies organ under the tutelage of Dr. Kevin Komisaruk. Since the 2018-2019 school year, Stefani has been a teaching assistant at the University of Toronto. Stefani is also an accomplished pianist and obtained an A.R.C.T. in piano performance from the Royal Conservatory of Music in 2013. She is the recipient of several scholarships and awards including the Royal Canadian College of Organists' John Goss Memorial Scholarship (2020), the Barrie Cabena Music Scholarship (2020), and the Godfrey Hewitt Memorial Scholarship (2019). In July 2018, she won first prize at the Biennial Osborne Organ Competition held at Canada's Summer Institute of Church Music.
Stefani has a keen interest in sacred music and is currently the Associate Organist of St. Basil's Catholic Parish, the collegiate church of the University of Toronto's St. Michael's College. Committed to sharing the pipe organ's music with diverse audiences, Stefani has given several solo recitals and is also an active executive board member of the R.C.C.O. Toronto Centre.
View Concert
Aaron James
Friday March 11
"Dances for Organ"
Featuring music by Guy Bovet, Jonathan Dove, and Calvin Hampton
from Five Dances -Calvin Hampton (1938-1984)
I. The Primitives
III. Those Americans

Sarasota (from Trois préludes hambourgeois) -Guy Bovet (b. 1942)

from Five Dances -Calvin Hampton
V. Everyone Dance

The Revd Mustard His Installation Prelude -Nico Muhly (b. 1981)

The Dancing Pipes -Jonathan Dove (b. 1959)
Aaron James is the Director of Music at the Toronto Oratory of St Philip Neri, and a sessional lecturer in organ at the University of Toronto. An alumnus of the Eastman School of Music, he graduated in 2016 with both a PhD degree in musicology and a DMA degree in organ, along with the Performer's Certificate in organ. He was the 2011 winner of the National Organ Playing Competition of the Royal Canadian College of Organists, and has won numerous other prizes and for his organ playing, including first prizes in the Florence and Stanley Osborne Organ Competition and the Howard Fairclough Organ Competition; he was also a finalist in the 2012 Franz Schmidt International Organ Competition (Kitzbühel, Austria). He is a Fellow of the Royal Canadian Organists, and currently serves the College as President of Toronto Centre and as national Chair of Examinations. His writing has been published in various scholarly and general-interest publications in print and online, including the Journal of the Alamire Foundation, Early Music, Antiphon, New Liturgical Movement, Organ Canada, Sacred Music, The Lamp, Oxford Bibliographies Online and Grove Music Online.
View Concert
Sarah Svendsen
Friday February 25
Tribute to Duke Ellington –Duke Ellington, Arranged by George Faxton (additional edits by S. Svendsen)
Passacaglia (dedicated to Nadia Boulanger) –Aaron Copland, Transcription by John Fesperman
Trois Improvisations – Nadia Boulanger
Rhapsody in Blue – George Gershwin, Transcription by Tobias Zuleger


Sarah Svendsen is the Curriculum Design and Program Coordinator for the Royal Canadian College of Organists' (RCCO) Summer Organ Academy. Sarah specializes in organ pedagogy and is completing her Doctorate in Music at the University of Toronto. Svendsen's dissertation research focuses on occupational health and safety for musicians and pipe organists. Her research seeks to gain musicians and artists access to the understanding and support system associated with the field of occupational health and safety.
Svendsen is a concert organist who has performed across North America as well as abroad. She has recorded for the CBC on multiple occasions and is co-creator/performer in the comedic organ duo "Organized Crime Duo", which is well-known for its athletic, inspiring and always silly stage performances.
Sarah holds a Masters degree from the Yale School of Music, a Church Music Diploma from the Yale Institute of Sacred Music and a Bachelors degree from the University of Toronto Music Faculty. She also serves on the RCCO National Strategic Planning Committee. For more information on Sarah Svendsen see www.sarahsvendsen.com
View Concert
Dr. Patricia Wright
Friday December 17
With Charles Davidson, tenor, and Nicholas Higgs, baritone
Guilmant: Offertoire sur deux Noëls, op 19/2
14th c. arr. Willcocks.: Angelus ad virginem
Cornelius: The Kings

Balbastre: Noel with Variations (#3 - Où s'en vont ces gais bergers)
Bach: In dulci jubilo (two settings)

French trad. arr. Rutter: Il est né, le divin Enfant
Anderson: Song of Mary
D'Aquin: Noël Suisse
Adam: O Holy Night
Nixon: Christmas Scherzo


Dr. Patricia Wright has been Director of Music and Organist at Metropolitan United since 1986. In September of 2010, she was covenanted as a Congregational Designated Minister of Music, a first in the United Church of Canada. Dr. Wright has been heard in recital in Canada, the United States, and Europe. She is a past national president of the Royal Canadian College of Organists and holds an honorary Fellowship from the RCCO. She is also Adjunct Professor of Organ for the University of Toronto Faculty of Music and is cross-appointed to Emmanuel College for the Master of Sacred Music degree program.
View Concert
David Simon
Friday December 3: "Advent Alliteration"
Chorales
Herr Christ, der einge Gottessohn, BWV 601, Johann Sebastian Bach (1685-1750)
Wachet auf, ruft uns die Stimme, BWV 645, Bach
Chorus
Madrigal by Dezso d'Antalffy (1885-1945)
Chanson
La Nativité from
Poèmes Évangéliques
Op. 2 by Jean Langlais (1907-1991)
Chant
Rorate Coeli by Jeanne Demessieux (1921-1968)
Divinum Mysterium from Two Studies on Plainchant Melodies by Adolphus Hailstork (b.1941)
David Simon is quickly establishing himself as a prominent organ recitalist, improviser, instructor, and liturgical musician. He won First Prize and Audience Prize in the University of Michigan organ improvisation competition in 2018 and has gone on to improvise extensively in concert, liturgy, and for silent films. He has lectured and led a masterclass on improvisation for the national festival of the Royal Canadian College of Organists (RCCO).
David has performed in North America, Europe, the United Kingdom, and Russia to the acclaim of audience members, reviewers, and his colleagues. Organ Canada described his playing as "ravishing", "brilliantly conceived", and "gloriously presented." David won First Prize at the RCCO national organ competition held in Halifax in 2019 and now serves as a member of the RCCO Competitions Committee.
David first studied music as a chorister at St. Michael's Cathedral-Basilica in Toronto and continues to play organ at its weekly masses. He teaches organ, piano, music theory, and Gregorian Chant at St. Michael's Choir School and beyond. By fully embracing digital media, his private studio extends to students across North America.
David is a doctoral candidate at Yale University in the studios of Thomas Murray and Jeff Brillhart, having previously studied with Patricia Wright at the University of Toronto. He is a Fellow of the RCCO, winning the Willan Scholarship for top national achievement. He can be contacted at david.alexander.simon@gmail.com.
Cari Astleford
Friday November 19
Buxtehude: Praeludium in F Major, BuxWV 145
Scheidemann: Choralfantasie "Jesus Christus, unser Heiland"
Pepping: Partita "Ach wie flüchtig, ach wie nichtig"

Originally a farm girl from northern BC, Cari graduated with a Bachelor of Music in organ performance from Burman University in Lacombe, AB, studying with Dr. Wendy Markosky. She then moved on to Edmonton's University of Alberta for a Master of Masic in organ performance, where she studied with Dr. Marnie Giesbrecht. Cari was also the organ scholar/assistant organist at Holy Trinity Anglican Church in Edmonton. She was actively involved in the Edmonton RCCO, including being treasurer for four years. Cari is now a student of Dr. Patricia Wright and is a doctoral candidate in the fourth year of the Doctor of Musical Arts program at the University of Toronto. She is a recipient of the Ontario Graduate Scholarship and the Alexander and Carolyn Drummond Faculty of Music Graduate Fellowship in Organ or Piano Performance.
View Concert
Joshua Duncan Lee
Friday November 5
C. Franck: Chorale No. 3 in A Minor
F. Correa de Arauxo: Tiento de medio registro de dos tiples de segundo tono
H. Howells: Siciliano for a High Ceremony
L. Vierne: Finale, from Symphony No. 1 Op. 14

Joshua Duncan M. Lee, aged 17, began learning organ at The Cathedral Church of St. James in Toronto with Ian Sadler in 2016. He joined Timothy Eaton Memorial Church as Jr. Organ Scholar in 2018. Joshua is delighted to be the Wayne C. Vance Organ Scholar at Metropolitan United Church, where he takes lessons with Dr. Patricia Wright.

In 2018, Joshua was awarded the Barwell Piano Student Scholarship, and received his Certificate in Service Playing from the Royal Canadian College of Organists. Joshua has also received awards from the Royal Conservatory of Music. He received Gold Medals for Grade 7 Organ and Viola in 2017 and 2019 respectively. He also received their Wayne C. Vance Scholarship for 2018-19.

Joshua has played several recitals at The Cathedral Church of St. James, and has travelled with Ian Sadler's Cathedral Singers of Ontario as both a chorister and organist. In December 2017, he played at Chichester and Winchester Cathedrals in the U.K.; at St. Patrick's Cathedral in Dublin, Ireland in July 2019; and at Mandeville Parish Church, Kingston Parish Church, and The Cathedral of the Most Holy Trinity in Jamaica in January 2020.
View Concert