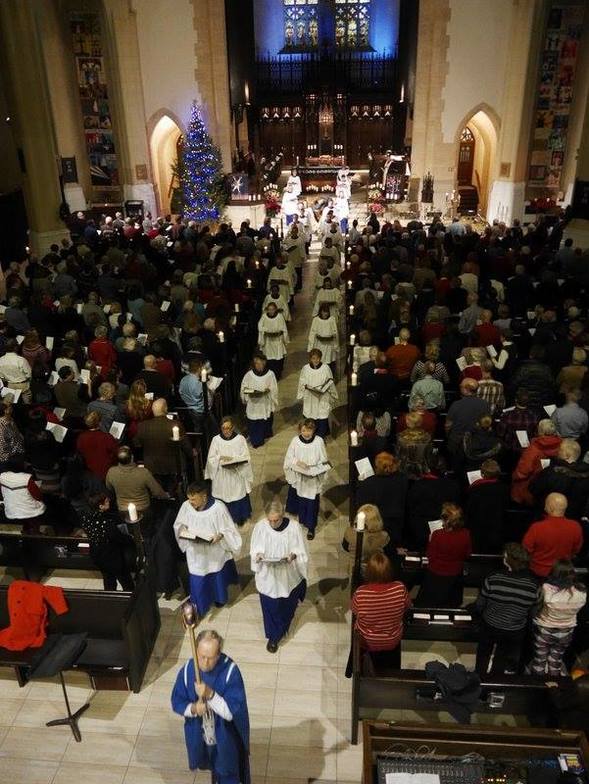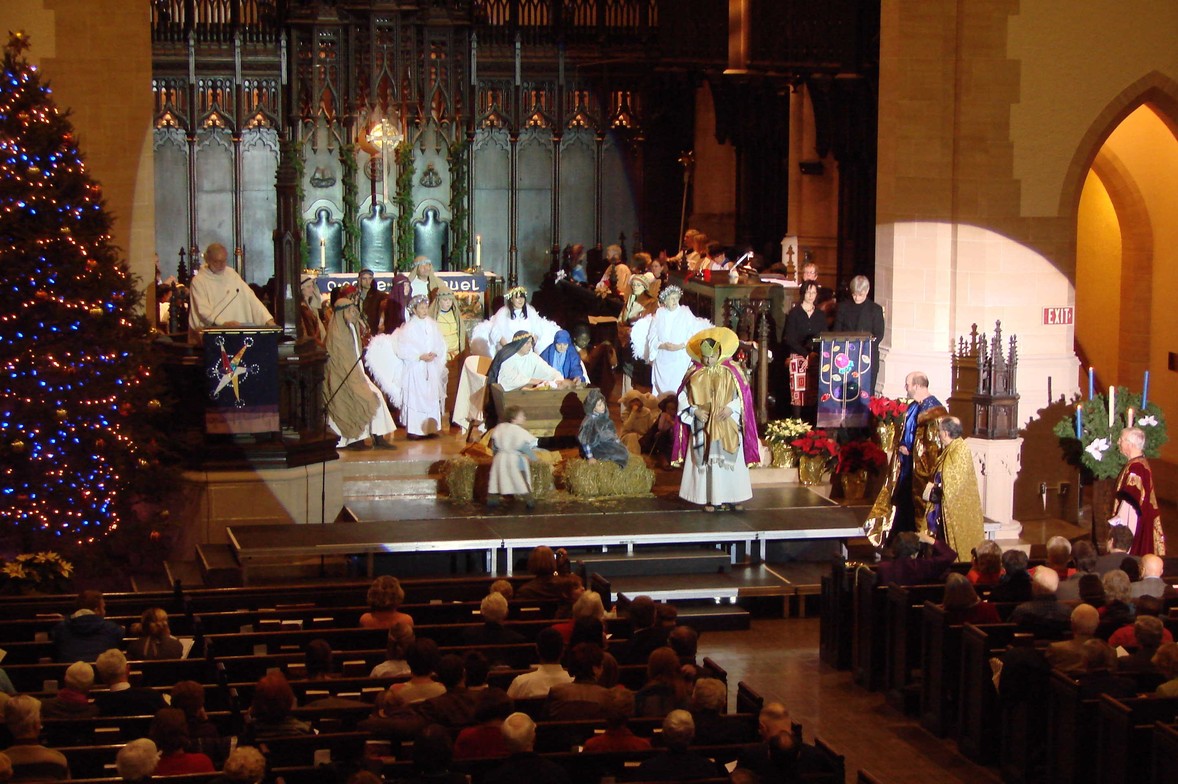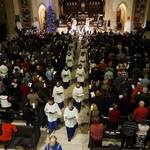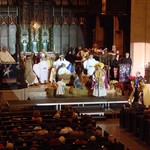 Third Sunday in Advent
At the 11:00 a.m. service on Sunday, the Christmas Pageant will tell the story once again. The Rev. Dr. G. Malcolm Sinclair writes, "The birth stories of the Messiah are creations of two writers. Each has a reason. Luke will highlight the rural, pastoral Jesus. Matthew will fight for relevance for the vast world of wise and thinking people. They come together in the Christmas Pageant where we dress in the roles of Christmas, and feel the miracle of holy things taking flesh in contemporary lives. Christ born in us, and we in him."
For the prelude, the Wayne C. Vance Organ Scholar MIchael Oldaker will play The World Awaiting the Saviour by Marcel Dupré, and Minister of Music Dr. Patricia Wright will play Christmas Scherzo by June Nixon and Lo, How a Rose by Johannes Brahms. The postlude by Dr. Wright will be Noël Suisse by Louis-Claude Daquin. During the Pageant, Great Heart will perform I Heard the Bells on Christmas Day by Mark Hall, Dale Oliver, and Bernie Herms, and Breath of Heaven by Chris Eaton and Amy Grant. The Metropolitan Choristers and Sparklers will sing Fum, Fum, Fum arranged by John D. Miller. The Metropolitan Choir will sing My Lord Has Come by Will Todd and Tomorrow Shall Be My Dancing Day arranged by David Willcocks. The hymns will be No.30 (Hail to the Lord's Anointed), No. 36 (Angels from the Realms of Glory), and many tradition carols.
The last piece in the carillon prelude will be played by Naoko Tsujita and Mateusz Olechnowicz, student carillonneurs.
Do you know that the Candlelight Carol Service at 7 p.m. will feature lessons, carols, and anthems by the Metropolitan Choir, the Handbell Choir, and Great Heart? All are welcome.